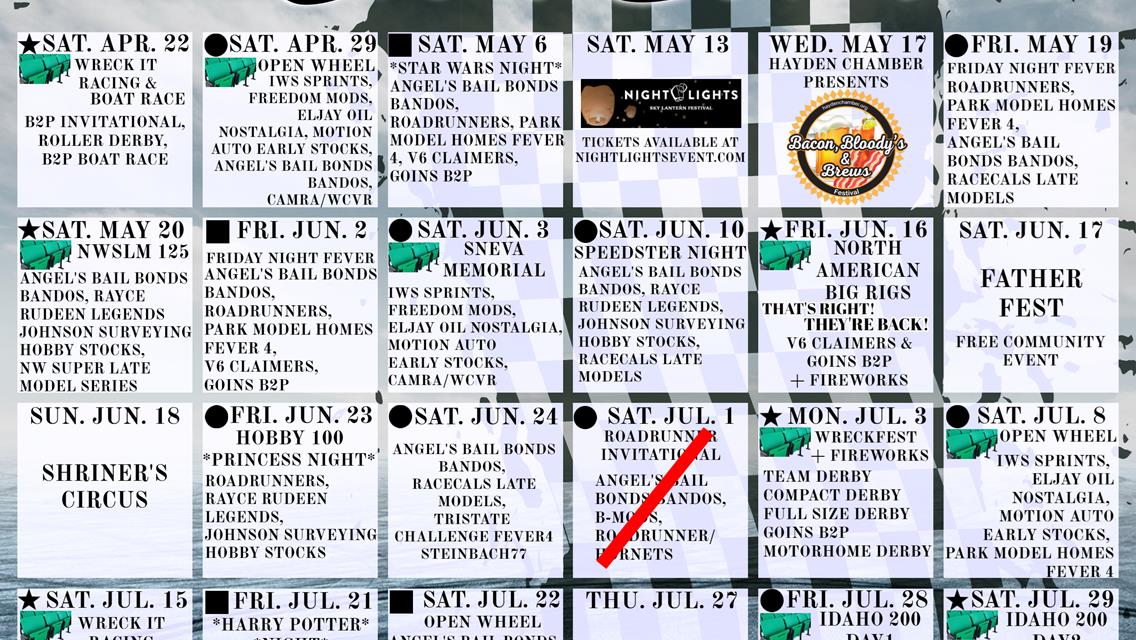 Updated Schedule - This is still subject to changes, as needed.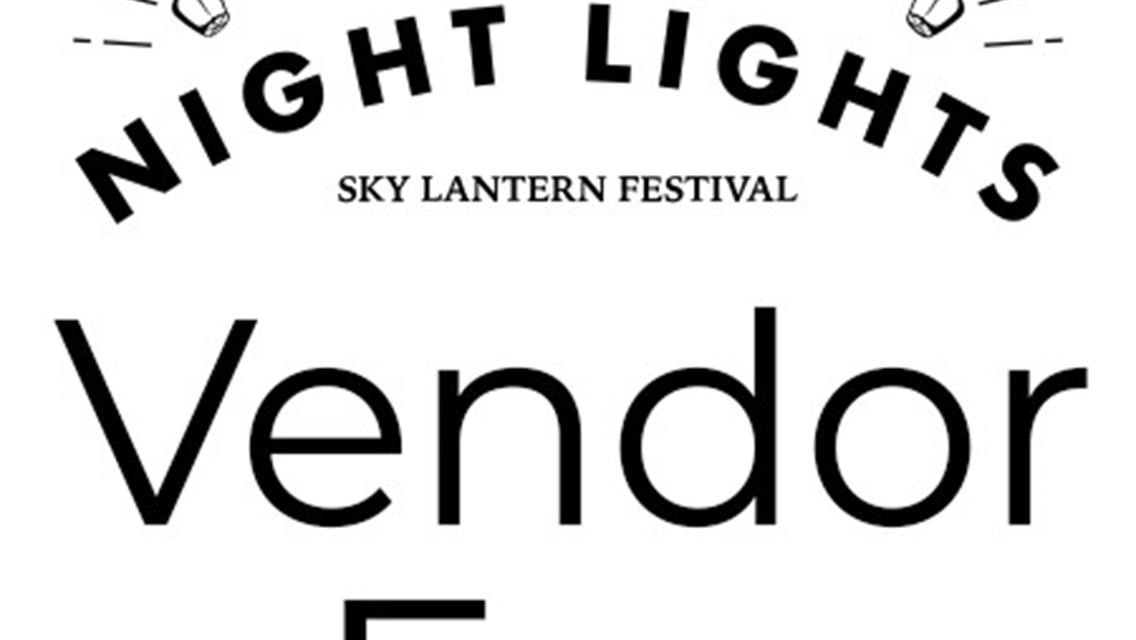 Night Lights event at Findlay Stadium Stateline Speedway will be on Saturday, May 13th, 2023. If you would like to purchase a 12x12 Vendor Space, please click the link below. You are also REQUIRED to...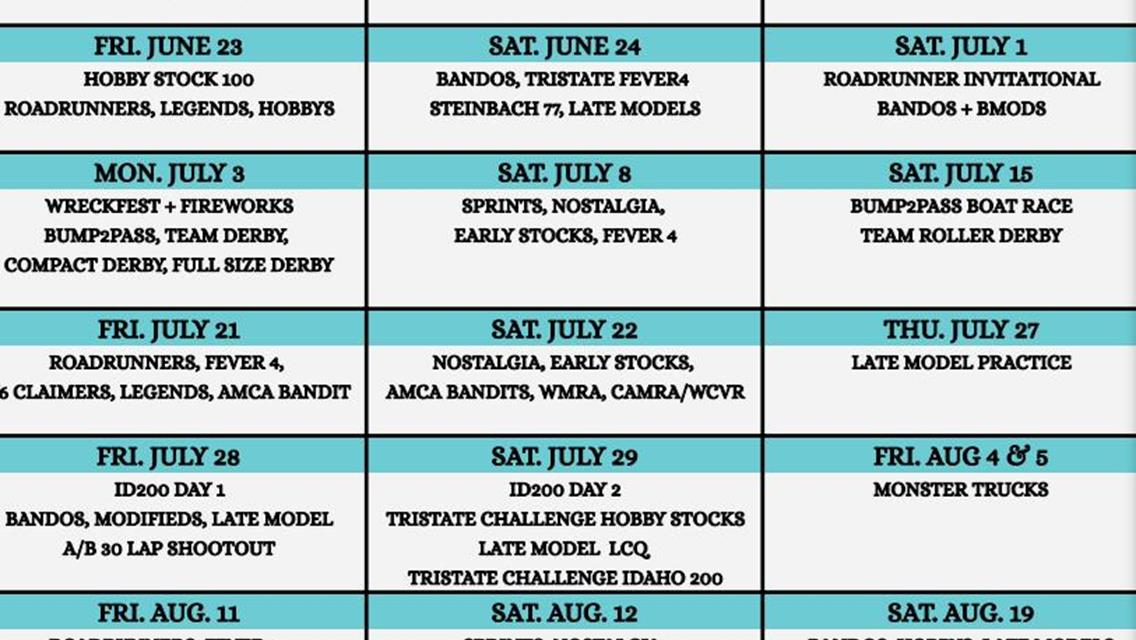 Tentative Schedule - All info is subject to change anytime.
End of news for 2023