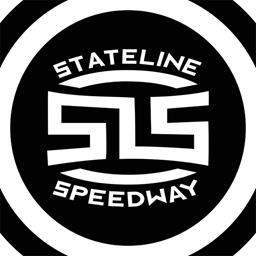 7/3/2020 - Stateline Speedway
Post Falls, ID
Wreck Fest & Fireworks Extravaganza
General Information and Common Questions:
No outside food or drinks other than unopened bottles of water. We have concessions open as well as 2 beer windows with a great selection. Also visit the gift shop and purchase your favorite Stateline Speedway apparel, or check out the selection of fun souvenirs for the kids!
Gates open at 4:00!
Opening Ceremony starts at 7:00!
We aim to end the show around 10 pm. Due to the possibility of unforeseen crashes, yellow flags, etc... We cannot guarantee an end time.
Stay with us until after the last checkered flag is thrown for an incredible 40 minute Fireworks display!
There is plenty of room for RV parking out in the parking lot. No hook ups of any kind. Just park where you can find a spot and settle in.
Generic 2

3 entries

Motorhome Demo Derby

6 entries

Compact Car Demo

9 entries

Team No Money

5 entries

Team Silver Valley Slackers

5 entries

Team Solo

5 entries
Full Event Information on MyRacePass
Motorhome Demo Derby
Finish
Start
#
Competitor
Hometown
+/-
1
4
9
Bruce Darley Rathdrum, ID
Rathdrum, ID
3
2
2
51
Chris Burk Rathdrum, ID
Rathdrum, ID
-
3
5
C52
Greg Kelsey Otis Orchards, WA
Otis Orchards, WA
2
4
6
23
Mike Kirk Mead, WA
Mead, WA
2
5
1
2
Jamie Allen Spokane Valley, WA
Spokane Valley, WA
-4
6
3
76
Trevyn Colvin Post Falls, WA
Post Falls, WA
-3
Compact Car Demo
Finish
Start
#
Competitor
Hometown
+/-
1
1
666
Bryan Morris Spokane Valley, WA
Spokane Valley, WA
-
2
5
81
Keaten Tarr Spokane Valley, WA
Spokane Valley, WA
3
3
6
10X
Matisen Tarr Spokane, WA
Spokane, WA
3
4
7
89
Vaughn Harbison Otis Orchards, WA
Otis Orchards, WA
3
5
8
64
Daniel Floate Spokane, WA
Spokane, WA
3
6
2
17
Justin Kirk Spokane, WA
Spokane, WA
-4
7
9
01
Casey Duncan Greenacres, WA
Greenacres, WA
2
8
4
78
Neil Smith Spokane, WA
Spokane, WA
-4
9
3
11
Matt Sinsel Spokane, WA
Spokane, WA
-6